---
Since 2000 we have proudly produced slow fashion garments, long before the term slow fashion came around. Focusing on both natural fibers, timeless design and sustainability, we ensure that you feel good while minimizing impact on our surroundings.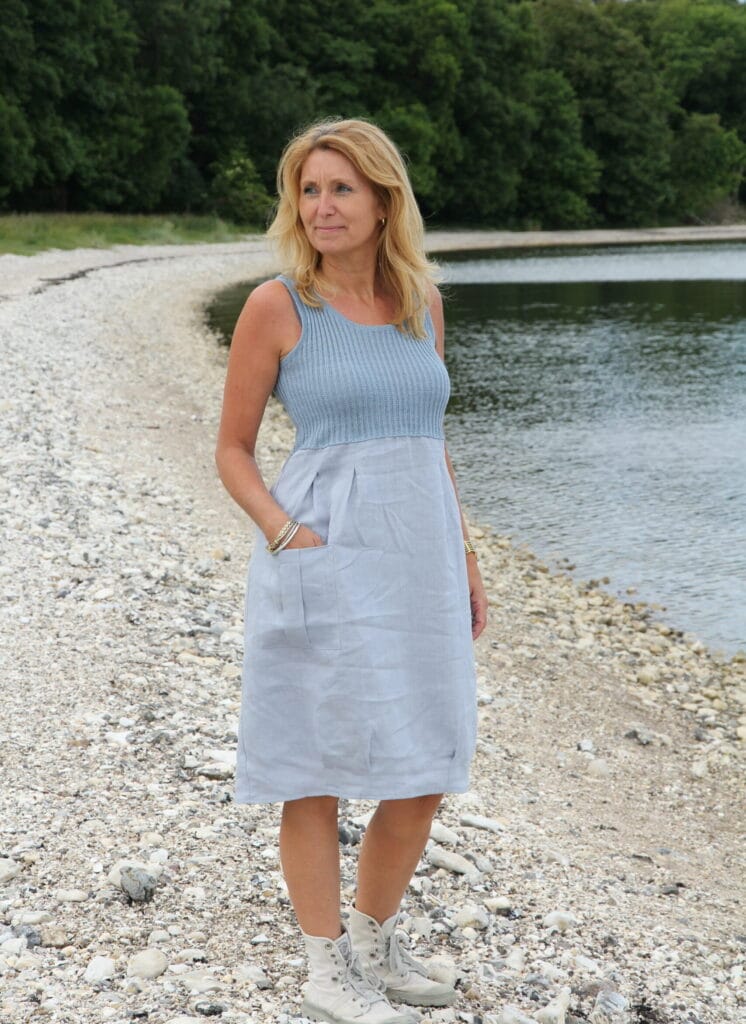 High quality garments
The longer you can wear our garments the better. Therefore, our garments are designed to be worn for many years. Every season, we carefully hand pick fabrics for new designs to ensure that our garments are of highest quality. With a high quality and the right care, your garment will stay beautiful for many years to come.
Sustainable fabrics
We have made it our mission to work with natural and environmentally sustainable fabrics. 35 % of all microplastics in the ocean come from clothes and textiles and especially synthetic fibers are heavy polluters. On the contrary, linen is environmentally friendly and a good choice for your wardrobe. Linen is our trademark, and we love all its traits. Linen requires minimal water and pesticides when produced, and it can even grow in poor-quality soil. As a fiber, it is strong, making it very durable. Last but not least, linen is biodegradable. Wool, another fiber we love also requires minimal energy to produce and is as well biodegradable.
The linen used for our designs is certified with OEKO-TEX Standard 100, guaranteeing a safe product with no harmful substances in the production.
Less is more
We release new designs twice a year unlike the fast fashion tendency where every month has a new style and mood. We believe that less is more, and with classic designs we ensure a timeless look. Pouring heart, soul and handcraft into the designs we make, we spend hours and hours to create the right look. In return, you get a lovely garment with a perfect and comfortable fit.
Made in Europe
As we have roots in Lithuania, we want our garments to be produced locally and therefore our production site is located in Lithuania. When it comes to fabrics, our linen is from Lithuania and Belarus, while our wool is from Italy.
We are proud to say that our production is European, and your garment has a short journey from manufacturer to you.